Packing List
Your complete guide to packing like a pro
Whether you are a savvy traveler or a newbie to packing, it's always helpful to have a packing list handy. Forgetting the toothbrush or worst case scenario your passport, can happen to the best of us.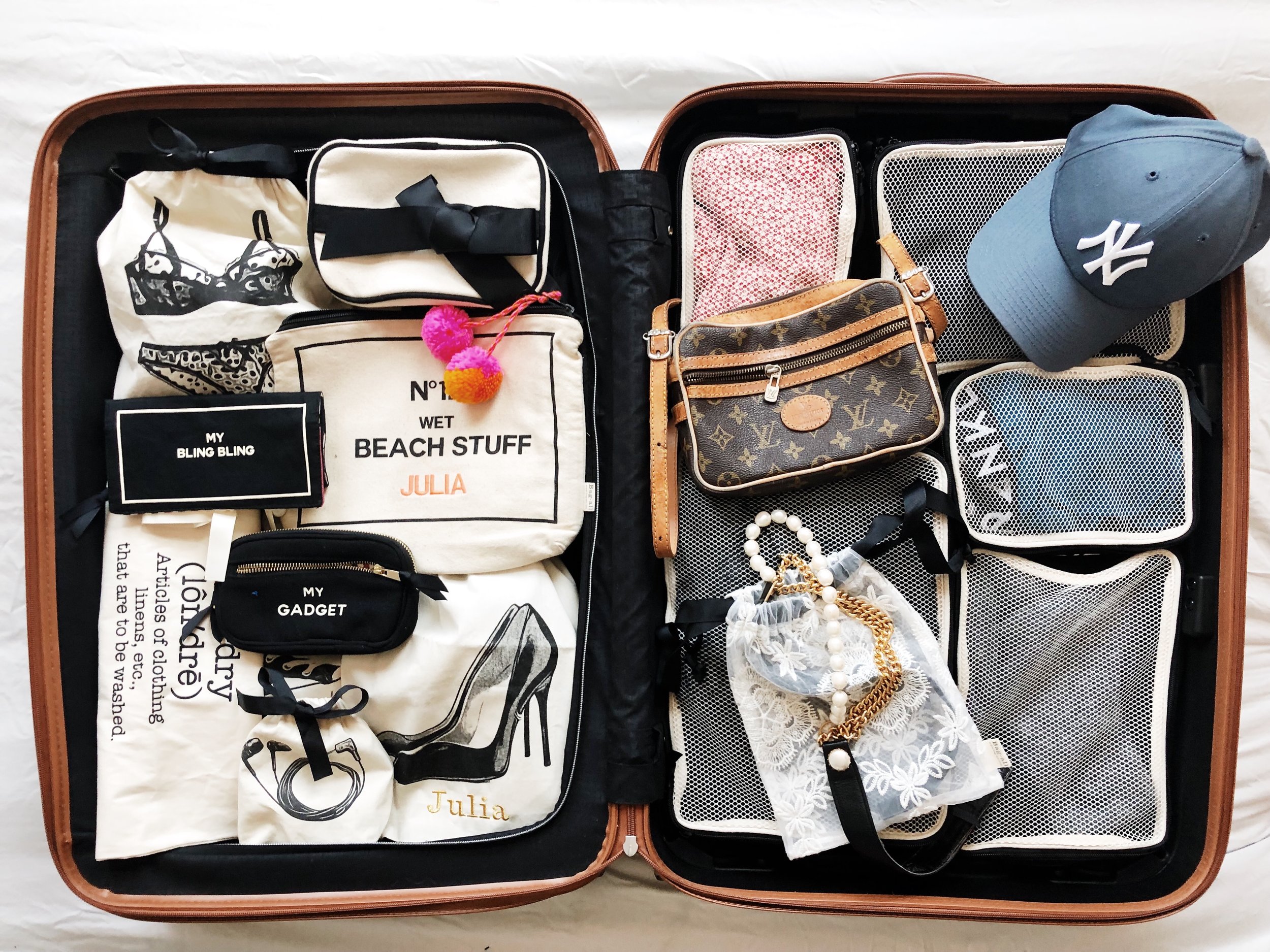 To prevent this from happening we have gathered a list of what and how to pack. Click the button below to download the packing list for free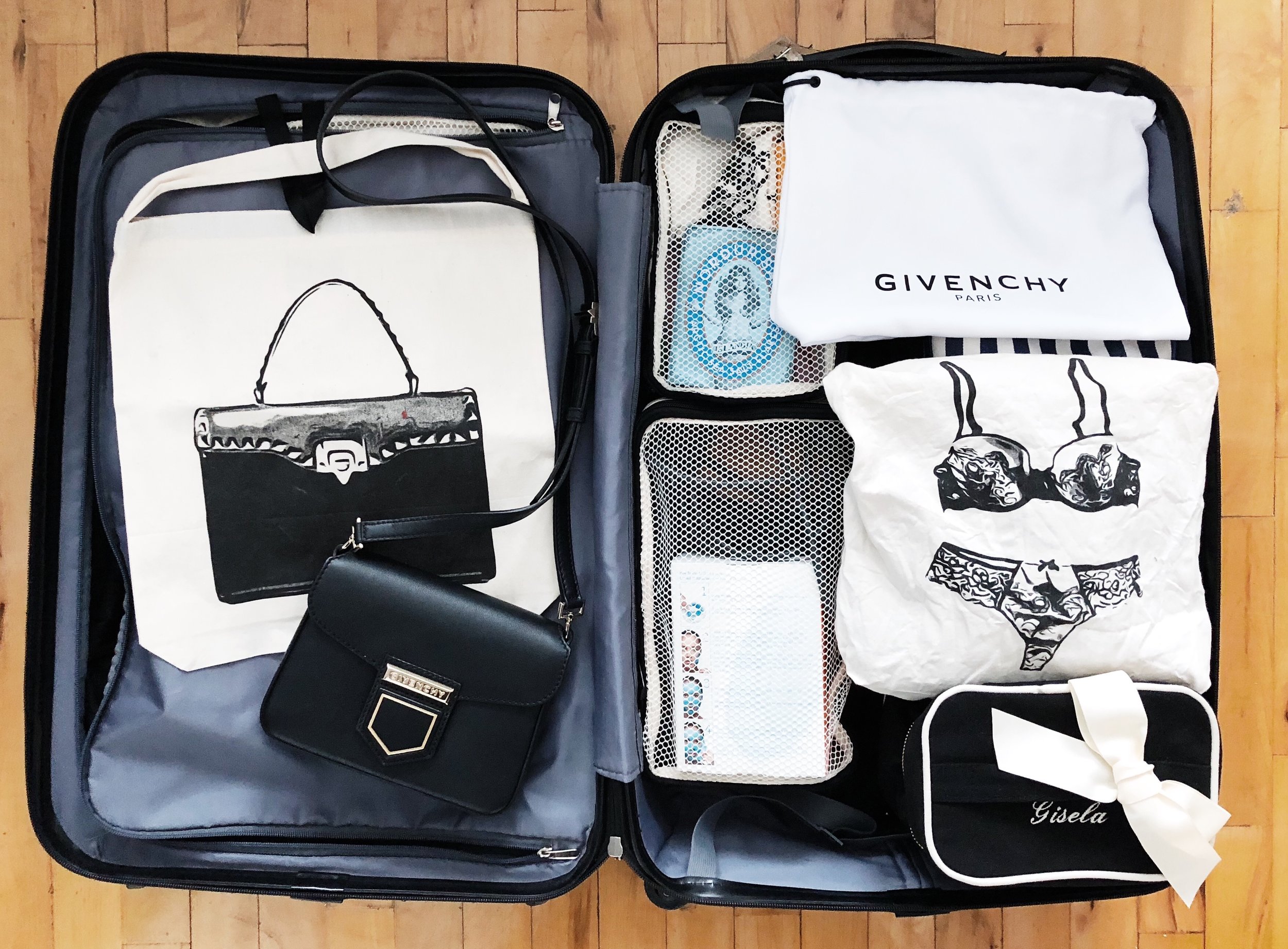 Step 1: Choose your luggage
When picking your luggage there are a few factors to consider. Firstly you have to think about how much space you need. Is a weekend bag enough or will you have to go for a large check-in luggage?
Secondly, what will you be doing? Are you going straight from the airport to the hotel or will you be hiking or commuting on busses and trains in-between cities. Wheely bags are obviously really nice and convenient when walking longer distances. However, if you are going to a city where there are no paved sidewalks or where there is a lot of commute with different modes of transportation, such as boats or busses, a lightweight duffle bag or backpack may be a better choice.
STEP 2: ORGANIZE YOUR STUFF
Keeping your suitcase organized with travel bags and packing cubes will not only help you fit more into your bag, you will also know where everything is. An added bonus is that you also don't have to spend time packing and unpacking the bag, but simply and quickly just slide your organizers directly from bag into hotel drawers.
When packing we suggest to always start with the clothes, as they take up most space. Your best friend at this stage will be packing cubes. Click the button below to see our suggestion for how to pack your clothes in packing cubes.
Keep you dirty laundry separate
An easy thing to forget is a laundry bag for your dirty clothes, as you dont have any of those while packing.
STEP 3: PACK YOUR TOILETRY BAG
If you are traveling with only a carry-on, remember to keep all liquids under the approved 3.4 ounces/100ml per container quantities. If you are traveling with a check-in luggage, you can go nuts and bring all your favorite products along!
The toiletry bag is also a good place to keep your medicines. Keep them separated in a case inside your toiletry bag. You know best what you need to bring along but below is a short list of general items that's good to keep in your first aid bag.
WHAT TO PACK IN YOUR MEDICATION BAG
Bandages
Pain and fever relievers
Cold & throat medicines
Stomach pills
Multivitamins
Mosquito repellent
Hand sanitizer
Sleeping medicines
Your jewelry is always good to keep separate in a jewelry holder. We suggest you pack this in your carry-on bag if you have valuable jewelry.
Although hats and caps can be placed loose in the bag. Its a good idea to protect some of your other accessories, and especially your shoes! Keep your shoes separated in shoe bags, to protect them and the other stuff in your bag.
Make sure you bring the charger for all of your devices, keep them all in one place in a charger bag. Also separate what you want to bring with you on the plane and what you can check in.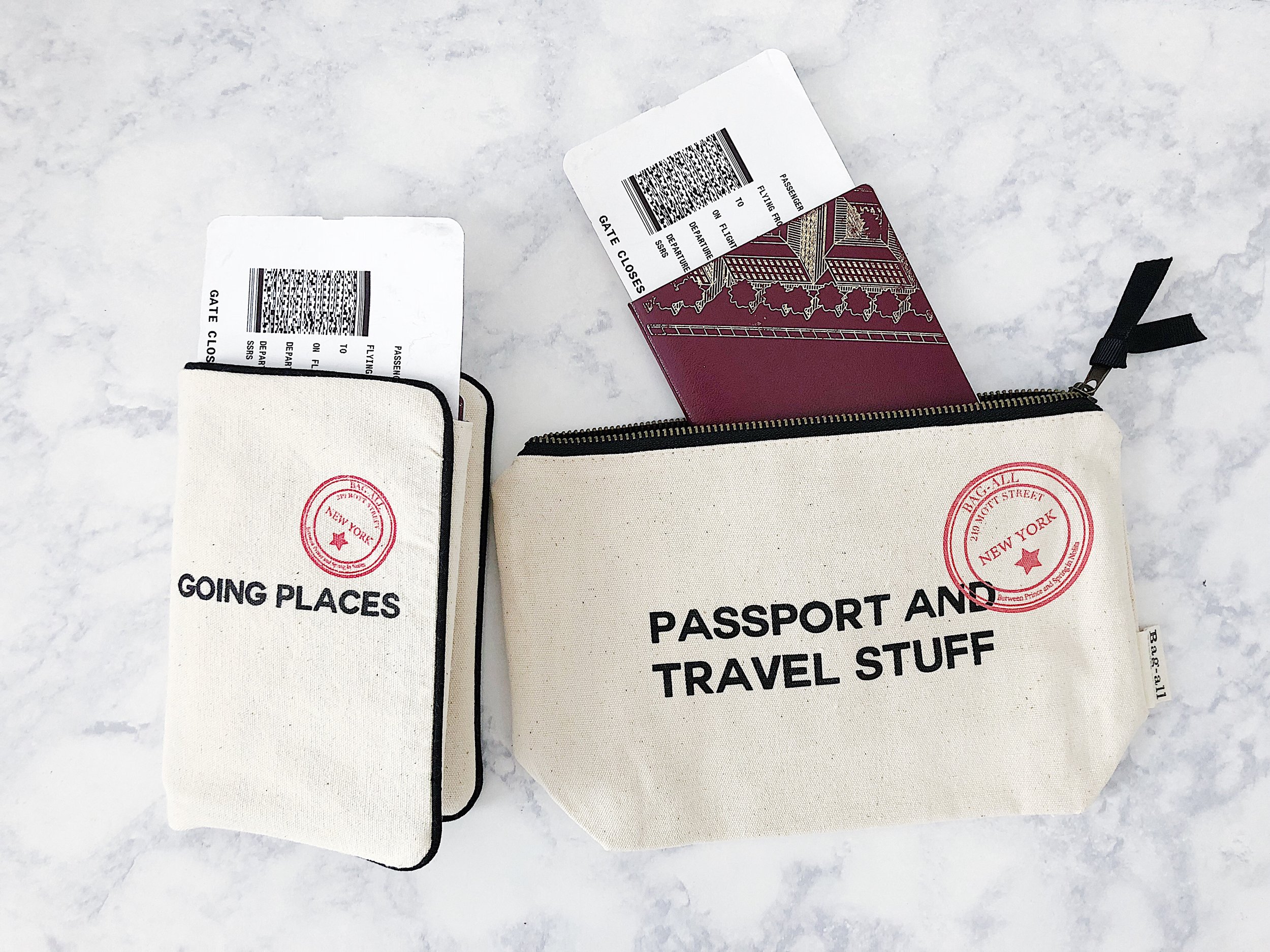 Start by collecting all of your important documents in a travel organizer. Keep you boarding card, passport, visa papers and a pen in a separate case. It's always good to keep a pen with your passport as you might have to sign immigration forms as you land.
After finishing packing the main luggage the final step is to pack your Carry on luggage. For help to pack that bag, see our guide to packing the ultimate carry-on.
Click the button below if you would like to get some travel bags for your upcoming travels