Keep Calm and Carry-on
Tickets are booked, OOO reply is on and main luggage is packed. All there is left to do is to pack your carry-on bag. We have made a packing list for your carry-on, to make sure you dont forget anything important on your flight.
First step in packing your carry-on is of course to find a suitable bag. We recommend something that isn't too large or heavy, as you need to carry it around. Although it still needs to fit all your belonging that you want to bring on board. We have gathered a list with all you need to bring with you on a flight in your carry-on. Download the packing list for free by clicking the button below.
The second step in packing your carry-on is to decide what you need on the flight and at the airport.
A good starting point is to pack a book, your computer and noice cancelation headphones. The headphones are a lifesaver both at the terminal and especially on the flight. Drowning out the noice from the engines will actually make you less tired.
Keeping your stuff organized and separated in cases is key when packing your carry-on. This makes it easy to pack and also to find what you are looking for without rummaging through your entire bag. Keeping all your essentials in one place, your toiletries in another and your valuables in a third is a great way to remain order.
Having your valuables easily available in a small bag or clutch so you don't have to dig through your entire carry-on to get your credit card while buying at tax-free, or the passport during check-in is a good travel hack.
Last but not least - Stay comfy! Long flights can get cold and uncomfortable. Wear a scarf you can use as a blanket and don't forget a travel pillow!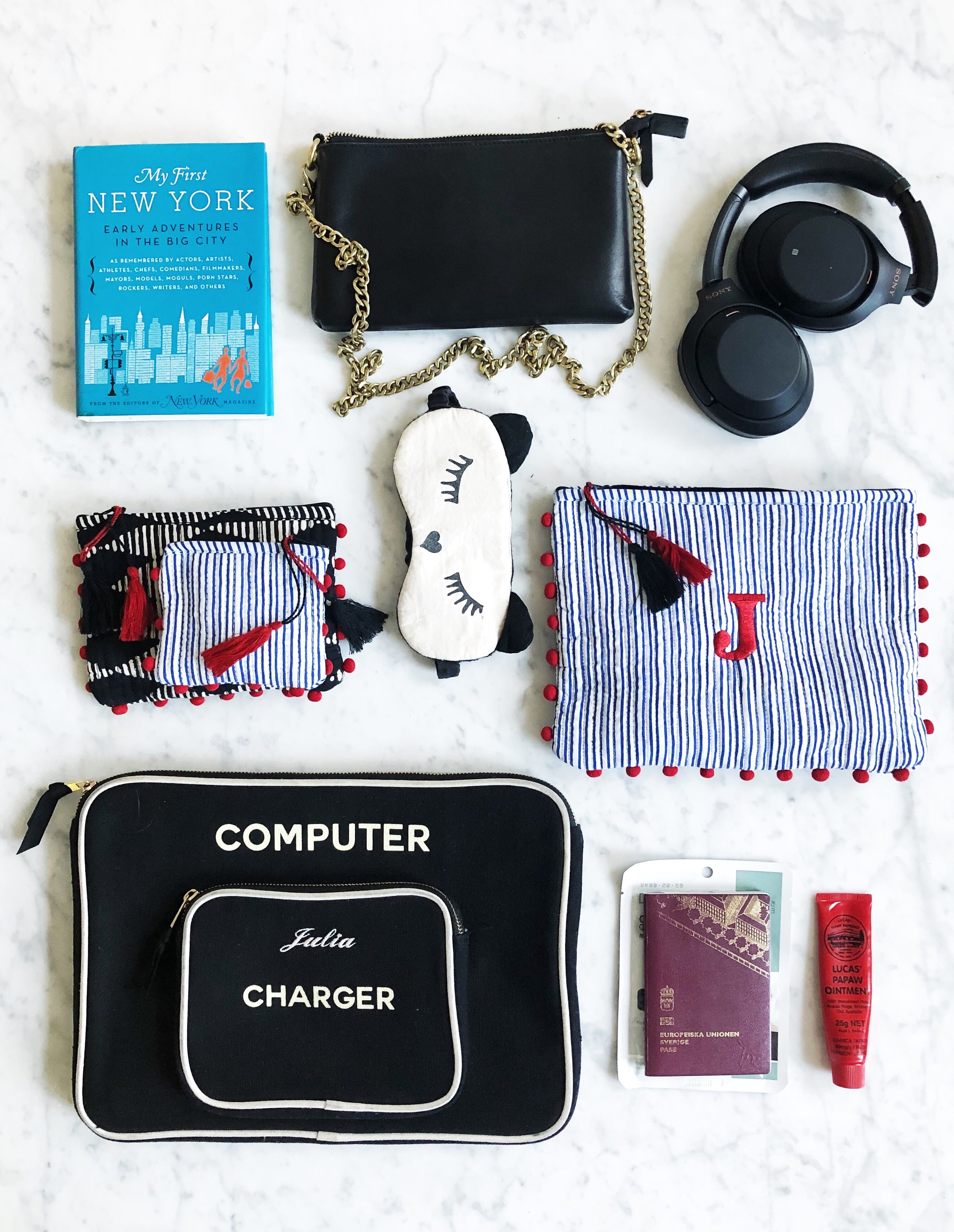 Protect your passport from dirt, grease and scratches by keeping it in a Passport Holder.
BUCKLE UP AND SLEEP TIGHT