Keeping your jewelry in place
Your Bling-Bling deserves being taken care of. With a jewelry case you can bring along your jewelry and keep it organized when traveling. It will also prevent you from loosing that one favorite earring.
KEEP YOU BLING BLING IN CHECK
Just pick the pieces you want to bring along and place them in the pockets, ring holder and earring holder. Simple fold up the trifold design and you are ready to roll.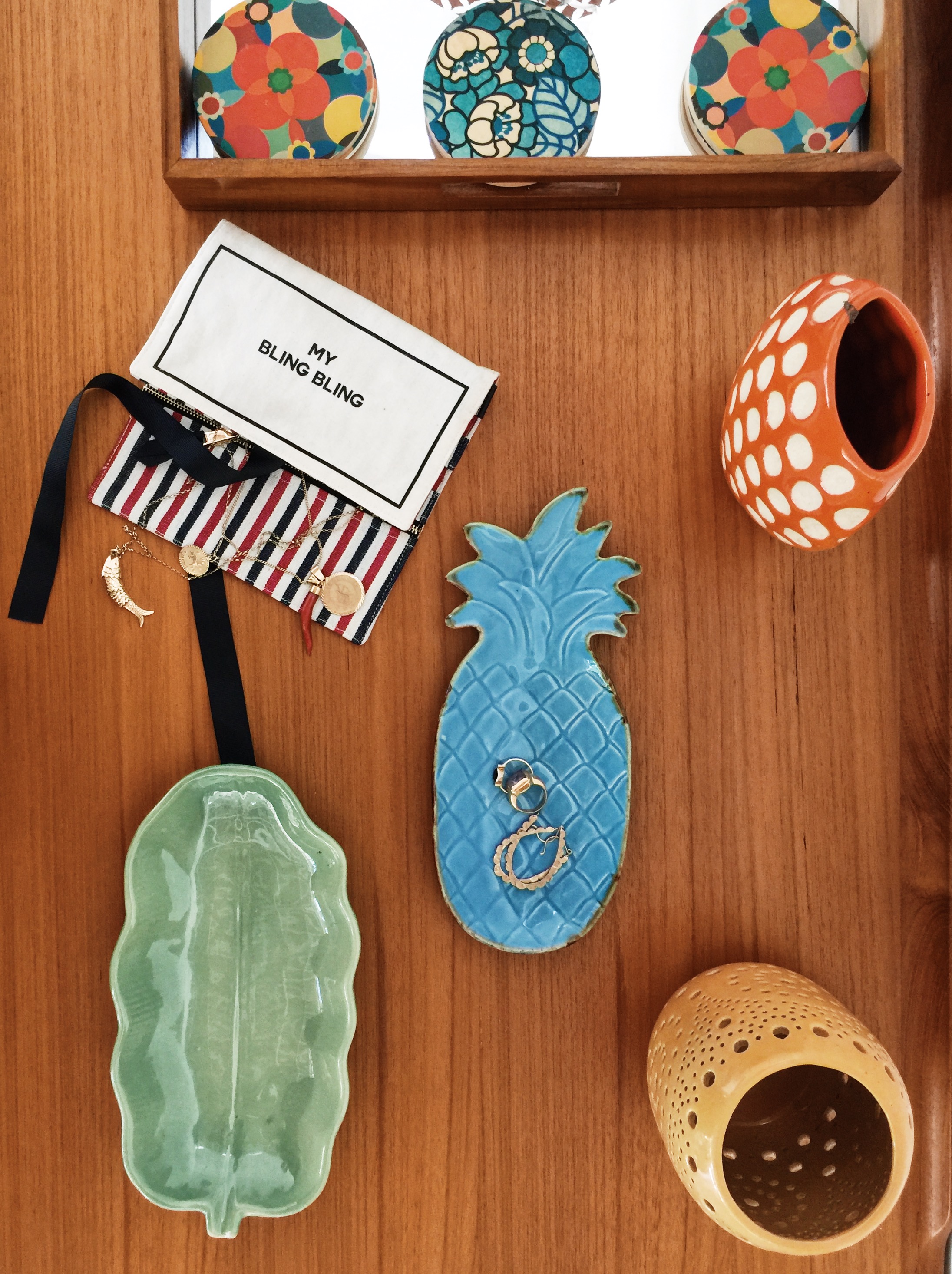 3 ways to use the jewelry case
1. Organize at home or one the go. Your jewelry usually needs protection both at home and while you are traveling. Your jewelry can always be kept in your case, making it easy to bring along and find.
2. Personal gift. When in doubt of what to get the girl who has it all - go for a jewelry case! Adding a monogram makes it even more personal and guarantees the gift to be extra appreciated.
3. Bridesmaids gift. A jewelry case can be used and re-used and will remind you and your bridesmaids of the bachelorette party and wedding.