Road trippin' in California
Summer is here and what better trip to make than a road trip! Stock up on snacks, good music and close friends and jump in the car. Use this guide to help you along for some of our gems along the California Coast. Our trip started in LA - and went all the way up to the Oregon border, but if you are going the other way, just flip this guide around.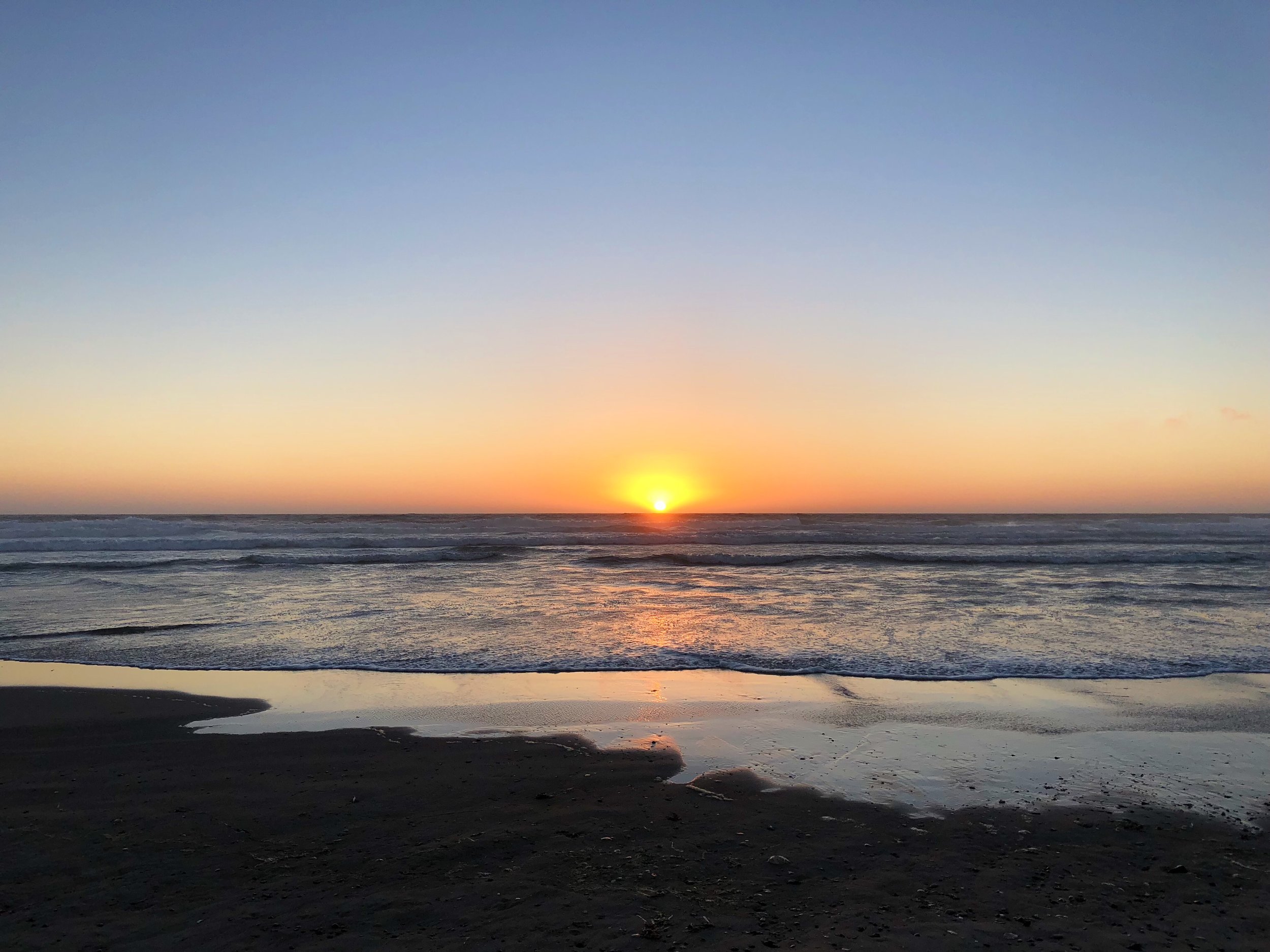 Venice BEACH
Venice is not the best beach along the coast, but probably one of the most famous! It's a great place to start off the road trip. Grab some brunch at The Rose before spending some hours people watching at the beach. When you are ready for dinner catch an electric scooter (Lime or Bird) to get around. Just download the app and you are ready to go!
On Abbot Kinney Boulevard you can find some nice shops and good places to eat and drink. For a post dinner ice cream, head to west coast favorite Salt & Straw, that makes interesting flavors using local ingrediens.
Santa Monica
If Venice is famous for its beach, Santa Monica is known for its pier. Stroll along the boardwalk and head out on the Pier.
Malibu
Even though it may not seem like it, Malibu actually don't have any private beaches. So if you can find a good parking spot and avoid trespassing anyones yard while getting down to the beach, you will find some amazing beaches. They also have a range of really nice (although slightly expensive) restaurants if you feel like treating yourself.
If you start feeling hungry for some easy and local lunch, head to the surfers favorite place Neptunes Net, for some fried fish and seafood.
The Foldable Tote! On a roadtrip, especially along the coast, a folding tote will be your best friend. Big enough to fit your beach stuff, towels, extra shoes or whatever else you might need to bring along. But also so small and light, that you can fold it up whenever you don't need it.
California Coast: CENTRAL
Santa Barbara
This town was one of our favorite stops. Its called the American Riviera, due to the beaches, community feeling and nice weather. Santa Barbara has got both good restaurants, shopping, beaches and bars, which makes it perfect for staying a bit longer.
To get around we borrowed bikes from our hotel. That made it easy to see the old churches, the coast, the gardens such as Lotusland, all in one day.
For some snacks and drink, head to the hip warehouse district called Funk Zone. It's about a block away from the ocean, making it the perfect stop before and after you head out to catch some rays.
San Simeon
In the tiny town San Simeon you will find the famous Hearts Castle, the mansion of newspaper magnet William Randolph Hearst. Try booking the tour ticket a bit in advance and make sure to arrive within the tour hours.
Before visiting the castle make sure to also head down to the water, Piedras Blancas, to see some elephant seals chilling on the shore lines.
You never regret a swim in the ocean! At least not if you can prevent your wet swimwear from making all other clothes in your bag or car get wet.
Always bring a long a beach stuff case with laminated lining, so nothing but your bikini gets wet!
Big Sur
Get ready with your camera, cause you are now heading into the beautiful Big Sur road. When we went, a part of the road was closed due to construction. Luckily that made us choose a different road to get to Big Sur. Instead of going up to Monterey and circle back, we went through a military training area. Look ahead as it could be closed. Although if it isn't, not only do you get to see some cool military training grounds, but the winding road in the mountains offers some amazing views and is worth the drive alone.
Carmel by the Sea
This cute little town just after Big sur is worth a stop to browse through the old streets and visit the beach. Just after Carmel by the sea you will find the world famous golf course, Pebble Beach.
When continuing up the coast from Pebble beach you can choose to pay a small fee to go along the water up to Monterey, or take the inland road. We chose to take the scenic route and got to see some amazing shoreline and even more incredible houses.
Monterey
The California Coast is filled with small beach and fisher towns, but Monterey has a certain charm. It's a great place to come to in the afternoon, walk around town and then eat a clam chowder for dinner at one of the piers while watching the sun go down. This is also a great place to spend the night as it is a good distance from your next stop, Santa Cruz.
Santa Cruz
Another town, another boardwalk! But unlike the other boardwalks, this one also has a proper amusement park along the beach!
San Francisco
San Fransisco has so much to offer that it is worth staying here for a few nights. As the city has so many gems, it deserved its' own travel story. To read about the best restaurants, cafés and bike trips in SF, go to the San Francisco guide here.
Redwood
After spending some days in San Francisco, continue up the coast to the great Redwood Forest. Even though seeing these trees in photos before we arrived, nothing prepares you for how grand they are. As the trees stretch as a wall along both sides of the road, you feel very small. If possible, go really early, or just before sunset to be alone on the road. Then you can even stop over and take a cheeky photo (if the touristy "car driving through a tree" isn't your cup of tea).
Napa Valley
If you have some time to spare, and feel like leaving the coast for a few days, Napa Valley is the perfect place to go! Click here for or a full guide on Napa Valley
If you need to bring some nice clothes (in our case we started off the trip with a wedding), a garment bag is necessary for making sure your suit or dress keeps protected.
Road trip essentials
Now when you know where to go, here is our best tips for making the best of your roadtrip
The driving is half the fun of the trip, since you pass some incredible scenery along the way. So get a car with comfortable seats that won't struggle to go up the many hills. And while you're at it, why not get a convertible?!
Car trip and snacks are a match made in heaven, everybody knows this. In-N-Out burgers are also amazing, everyone knows this too.
If you really like a place, you don't want the next day hotel reservation force you to leave it earlier than you want. The coast has so many motels and hotels along the way, so you will always find a place to stay.
Pack smart! Bring a beach bag for your wet beach stuff, so you can go for a swim whenever you please, without having to wait until your bikini dries or making all your other packing wet. Get a bag for your dirty laundry and another one for your shoes. It doesnt only save you space but also valuable time while packing and unpacking.