Napa Valley
Bag-all's Julia Arhammar and her beau oscar went on a road trip to explore two of California's great wine countries, Napa Valley and Santa Helena. JOIN THEIR JOURNEY OF GOOD FOOD, BETTER WINES AND INCREDIBLE VIEWS.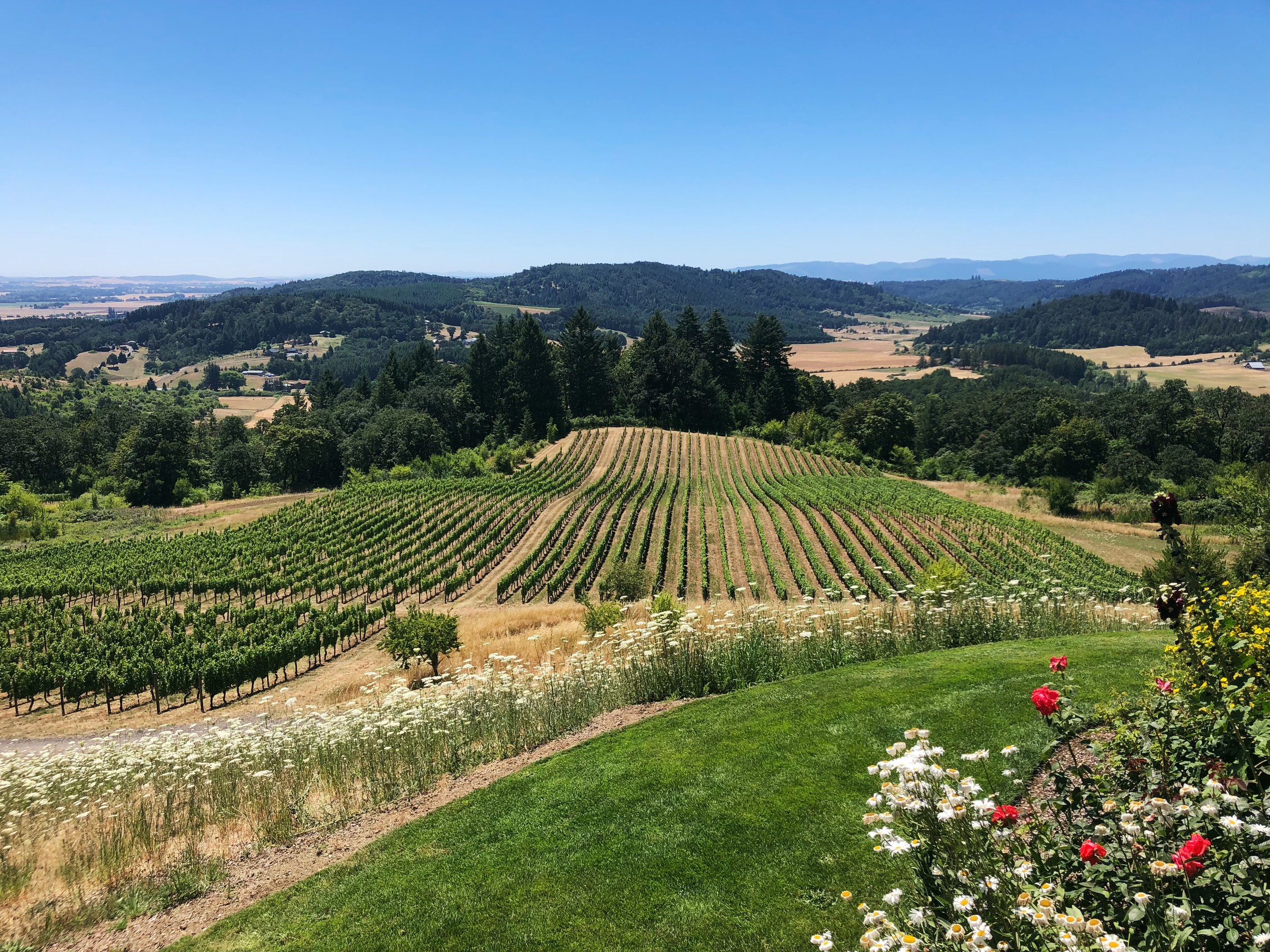 THE JOURNAL'S TRAVEL GUIDE:
Napa Valley, where your biggest concern will be "Where will I go for my next wine tasting". If you are feeling overwhelmed by all the options - relax! All vineyards here will range from good to great, and you will not be disappointed. Although if you still feel overwhelmed this guide will help you along the way.
The vineyard with the best view is called Artesa winery. Start your Napa experience here, but skip the tasting and just get a glass of bubbles or wine and enjoy the view.
Don't forget to get some of your favorite wines to bring home or give away. When you give away a nice bottle of wine, give it the wrapping it deserves! A wine bag makes the wine you give away even more special.
Since there is no hop-on, hop-off bus in Napa, and lets face it, you probably won't be able to drive yourself around, über will be your best friend. However, the über rides in Napa is not as cheap as the once in your home town and each 10-15 min trip will cost you around $25. So if you are a group of people and are planning at least 4 stops, a private driver might actually be a cheaper alternative.
Don't forget to eat in between tastings. Or even better, get lunch at one of your tastings. At Robert Sinskey you can get a tasting flight paired with a small appetizer. Their philosophy is that wine pairs much better with food. We couldn't agree more!
At the vineyard they have an organic garden where they grow some of the ingredients for these food pairings.
Napa can get HOT. So if you are coming in the summer, an inn with a pool is going to be your best friend. Because what better way to spend the afternoon, between lunch and dinner, than poolside overlooking the vineyards?
Napa Wine Country Inn is a great inn with incredible views from the balcony, fantastic breakfast and most importantly a pool with a view.
Above: Bikini Bag by the pool, Below: Glass of wine at the balcony. The inn gives you a complementary wine bottle at check in from a local vineyard.
What should you do when you are done with drinking wine? There is actually plenty more things to do. Napa has lots to offer such as art, hikes and food. We decided to spend som time just walking around the picturesque main street of Santa Helena. The little town is filled with cute boutiques, restaurants, galleries and shops.
Stop at The Model Bakery for some of the worlds best English muffins. They are actually Oprah Winfrey's favorites, and if they are good enough for Oprah, they are good enough for us!
No Napa visit is complete without a nice dinner with an equally nice view. You deserve it! The Michelin Star restaurant Auberge du Soleilhas a terrace offering a spectacular view and food in the same standard.
Enjoy your stay in Napa and feel free to share your best tips and recommendations with us!