Monogram it all!
MONOGRAM EVERYTHING.
at bag-all we believe you can never have too many monograms. Therefore we offer monograms on all our products. if monogramming is new to you we are here to tell you all about it!
Customizing and personalizing gifts is getting increasingly popular. People love having their name or initials on bags, phone cases, clothes etc. It adds style and mark ownership to your accessories.
Monogramming home accessories, napkins, towels and bed linen goes over 2.000 years back. In a traditional sense monogram is a design that incorporate two or more letters and most commonly initials, but at Bag-all you're able to monogram your name, initials or even a short quote on your favourite bag or case.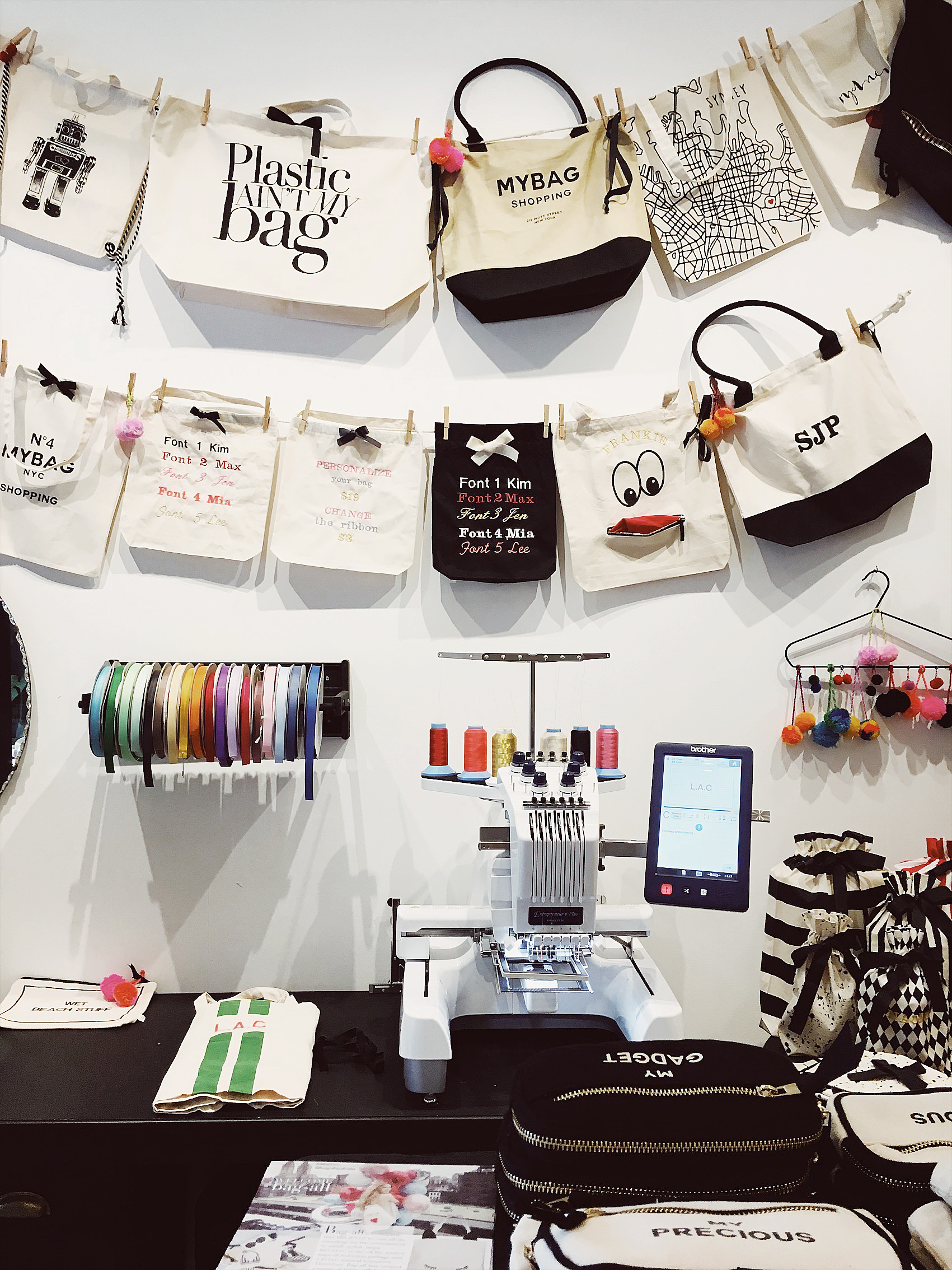 in Bag-all's Sydney store
Our monogram machines have five different fonts and six different colours to choose from. So, choose your favourite font and colour, and a name or initials of your choice, then we'll do the work for you. We can monogram any Bag-all products except the Sunglasses cases because they are unfortunately too small. We monogram the products on the spot and it takes approx. 15 minutes depending on how busy we are in the store.
A monogrammed gift is among the most popular personalized gifts for e.g. birthdays, weddings and bridal showers. A classic three letter monogram is when the first name initial is on the left, the surname initial in the middle larger than the other two and the middle name initial on the right.
The proper way of monogramming initials as a wedding gift is to place the husband's first initial on the left, the wife's initial on the right and their surname in the middle, like the NYC Laundry bag above.
It has been popular to use monograms as company logos since the 19th century. Many fashion brands in particular have monograms as logos since it's believed to show originality, exclusivity, taste and style. Famous fashion monograms are for example LV for Louis Vuitton, CC for Coco Chanel and YSL Yves Saint Laurent.