6 ways to pack like a pro!
We are so grateful for all the fantastic inspiration you give us when you share your creative packing with our Bag-all items on Instagram with #bagall (that way we don't miss them). You can find some of our favourite picture by clicking here!
Of course the Bag-all staff are also some expert packers! Below you will find our 6 best tips.
Bon voyage!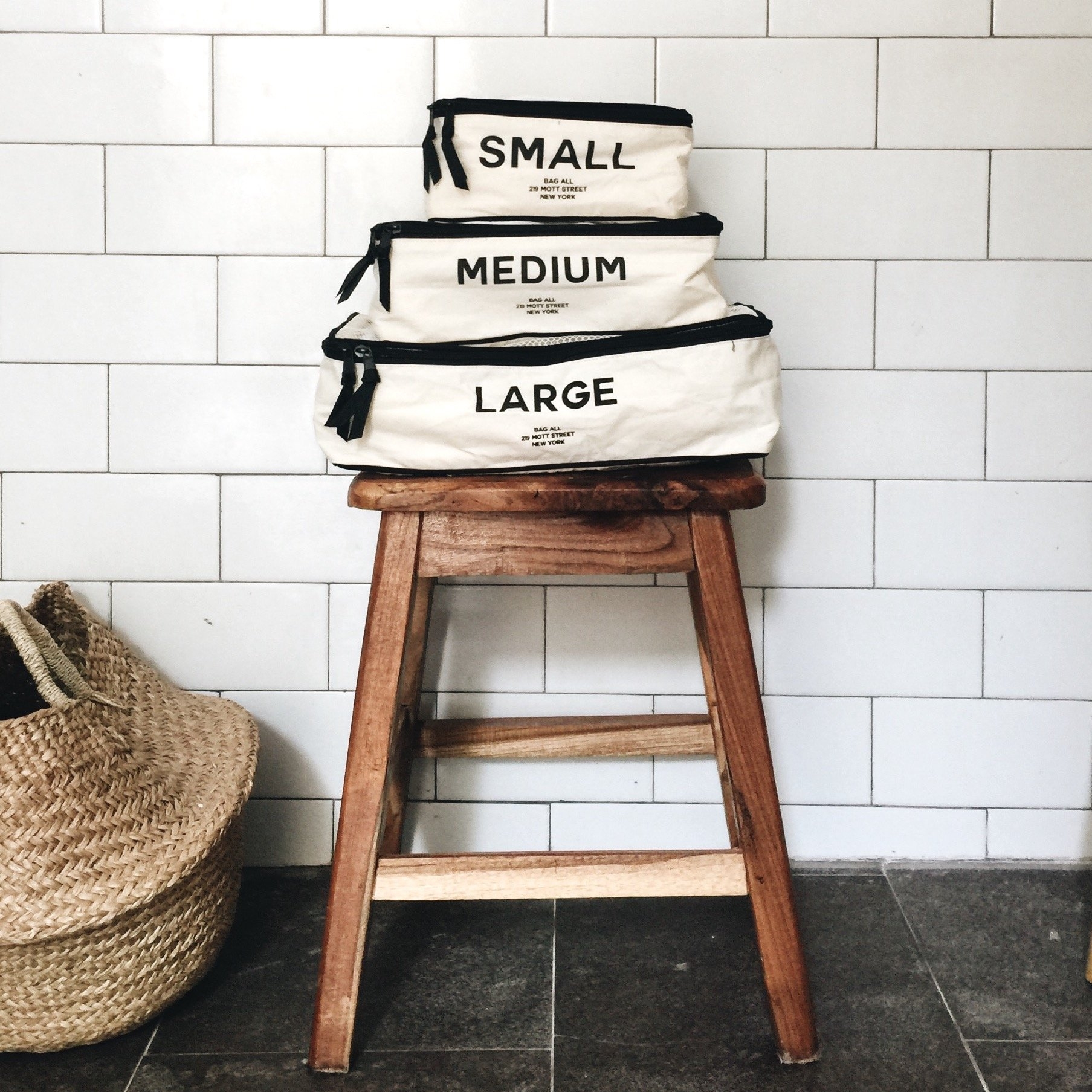 Instead of just throwing everything into your bag we recommend organize it in categories with our Packing Cubes. When you arrive you can just pop them in the wardrobe and unpacking is done! Time to put your feet up and relax!
Price $55.00
It's always handy yo have a pen or two available when travelling, and if your travelling with kids you know what I'm talking about. It's also a great idea to write down names of places and restaurants you liked so you have your best tips ready for your curious friends!
Price $28.00
Bringing a laundry bag will help you keeping your hotel room tidy and when its time to return home it's always nice to not mix the dirty clothes with the clean. Once back home unpacking will be easy, just dump the the stuff from our Dirt Bag into your laundry basket!
Price $15.00
It's always nice to arrive feeling fresh. So we always bring a hairbrush and a toothbrush for a light touch up before landing. Remember that you're only allowed to bring a small tube of toothpaste on board. Our case fits your toothbrush and toothpaste and has a waterproof lining.
Price $28.00
Its so easy to step on a sharp sea shell or get sun burnt, but don't let that ruin the vacation. We always travel with: cotton balls, tweezers, antiseptic cream, bandaids, painkillers and aloe vera for the sunburn. Remember to have this case in your checked in luggage so you don't risk having to throw any liquids away.
Price $35.00
Airports can be a stressful place and it's so easy to misplace you passport and boarding card in the hustle bustle. Keep your things collected in one place with our passport holder. Extra tips is to monogram your name on it so you can tell straight away whom it belongs to.
Price $20.00