Top 5 Williamsburg cafés for working
Answering emails and creating excel documents is always more fun in an creative environment. And although co-working spaces are popping up everywhere, working from a café holds a certain charm.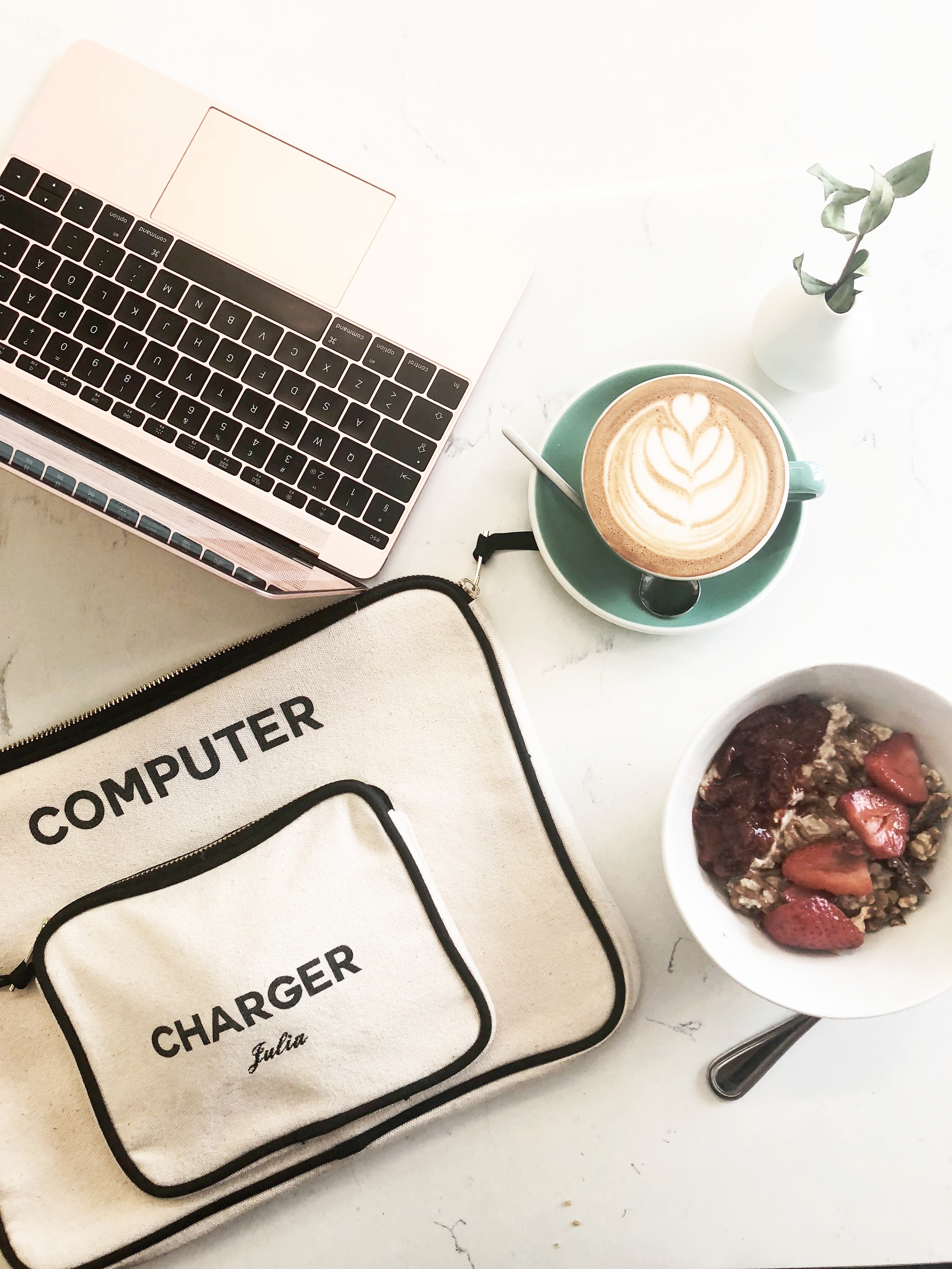 Your guide to Wburg best cafés
Although not all cafés can serve as a temporary office. You need a place where the coffee and wi-fi collection is equally strong and where the staff don't give you dirty looks for spending hours at the same table. Below you can find our top picks for cafés to work from in Williamsburg, Brooklyn.
Devoción
First out is Devoción, where all of cliental has one of the following accessories, a MacBook or a stroller. This place take their coffee seriously and has their own coffee roaster in the back. With brick walls and one wall covered with leaves, it has that Brooklyn feel to it. Come here in the morning for a coffee and croissant and then change locations in time for lunch, since Devoción doesn't offer any real food.
For lunch, the best stop is Gotan, just minutes away. Apart from good coffee, this place offers healthy sallads and acai bowls. You are only allowed a computer at the communal tables, which is not a problem at all since there are plently of seats and power outlets around the wooden tables.
This café is equally good for a Sunday brunch as a Wednesday office spot. The food servings are big and the menu includes everything from Burgers to Granola. Reunion also have an outdoor seating area if you feel like getting some fresh air while working. The interior can best be described as retro with a modern twist.
If you are happy to only buy a small yogurt or pastry for food, another Williamsburg favorite is Variety. Their coffee can be bought in the supermarket but is of course best enjoyed at their own cafes. There are two Variety locations in Williamsburg, but the one on Grand st offers most seats and vibrant environment.
Last but not least, Hungry ghost on Metropolitan Ave, is another top pick as your office of the day. The café in it self doesn't have the coziest interior, but there are plenty of power outlets and no one will blink twice if you sit there all day. And most importantly, they serve Stumptown coffee! The café also offers both breakfast and lunch food, making it unnecessary to find a new spot if you get hungry.
After choosing your favorite café(s), make sure you also prepare so you can spend the full day there. Most importantly – Do not forget your charger! My computer case comes with a charger case attached, to make sure I never run out of juice before I have time to finish the carrot/ ginger juice I ordered. I then always make sure to bring pens and a notebook, just because I think ideas and todo list are best put down on regular paper. And finally, a good pair of earbuds or headphones, because although cafés are nice and inspiring, they tend to get loud at times.