Our 6 Tokyo tips
Check out Bag-alls 6 best Tokyo tips!
this spring bag-alls founder and ceo, jennifer jansch, took her daughter celeste (you all might recognize her from many of bag-alls pictures) with her to japan for a business trip. the first stop was tokyo.
here jennifer and celeste share their six best tokyo tips!
Go everywhere with the subway you guys! The easiest and cheapest way to get around Tokyo is under ground. The system is really easy to understand even if you can't read Japanese. Every station has a letter and a number so it is no problem finding your way.
Celeste carries her stuff around town in a Bag-all folding World traveller tote and a Lace bag.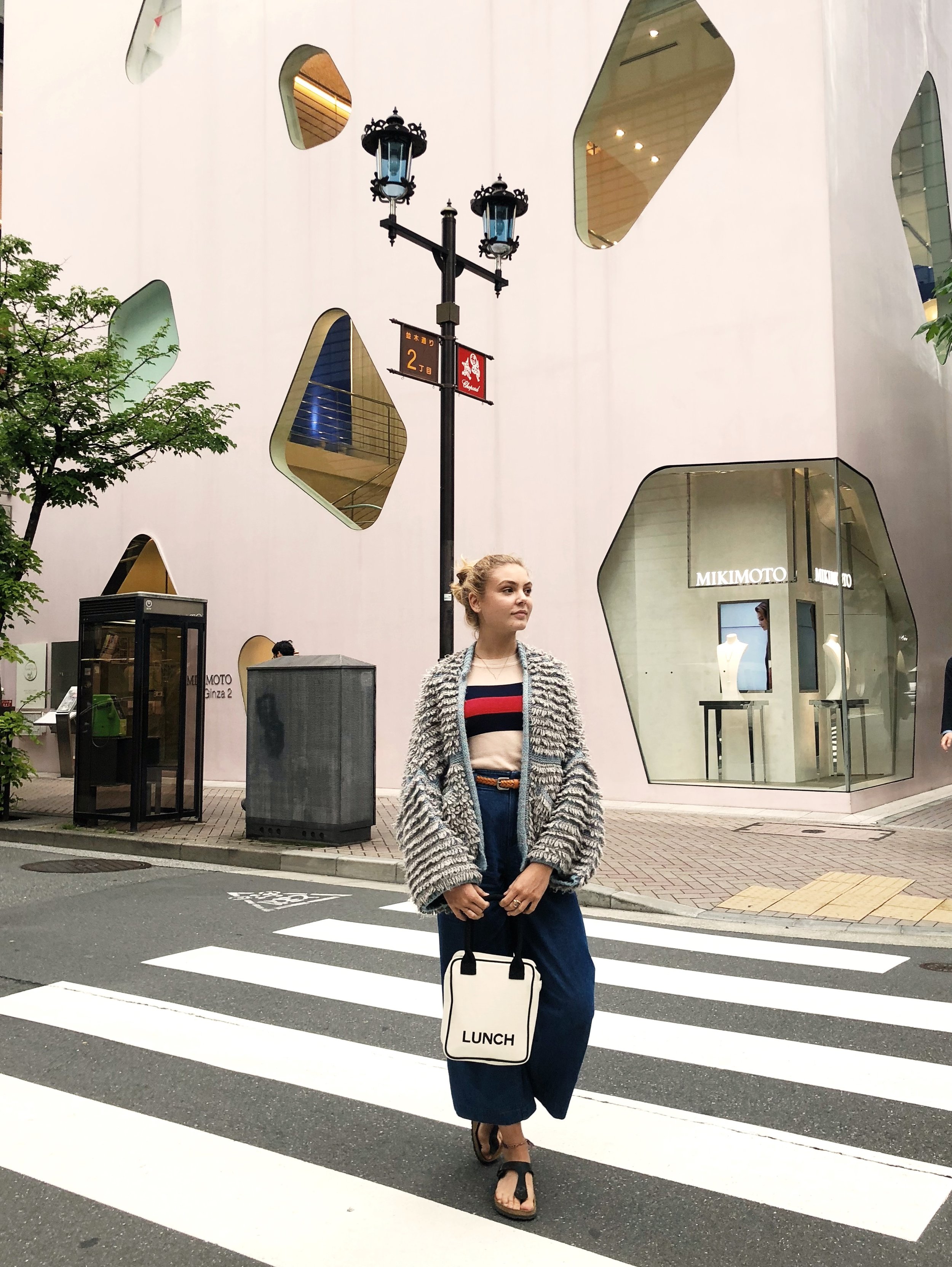 You can't really talk about Tokyo and not mention the shopping. There are tons of innovative concepts stores and many shopping areas. Here are our favorite places in the fancy are of Ginza:
Kitte located by Tokyo Station is a large shopping mall with really cute stores featuring smaller brands.
Tokyu Plaza Ginza is another big mall with smaller, innovative brands.
We also love Mujis large concept store in Ginza. Here you can find all things Muji including furniture, books, stationary, clothes, restaurant and even bikes.
Celeste bringing her lunch around town in Bag-alls Lunch box.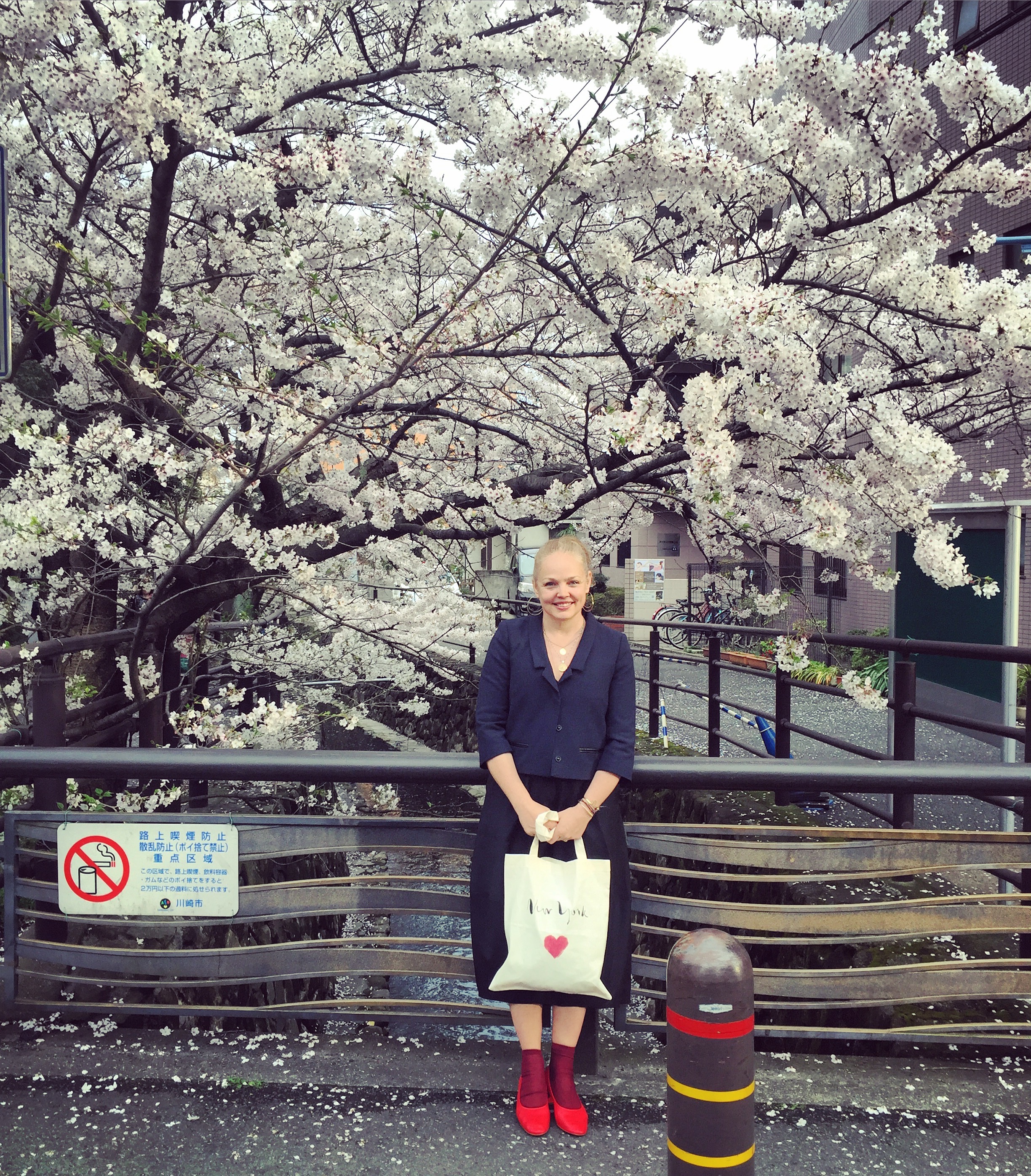 If at all possible go around March 25th as this is the average date the Cherry trees blossom. It is spectacular!
Make sure to make it to Shinjuku – Kabukicho even if it is raining. In fact it is even cooler when it is raining as the colors of the light gets reflected in the wet streets.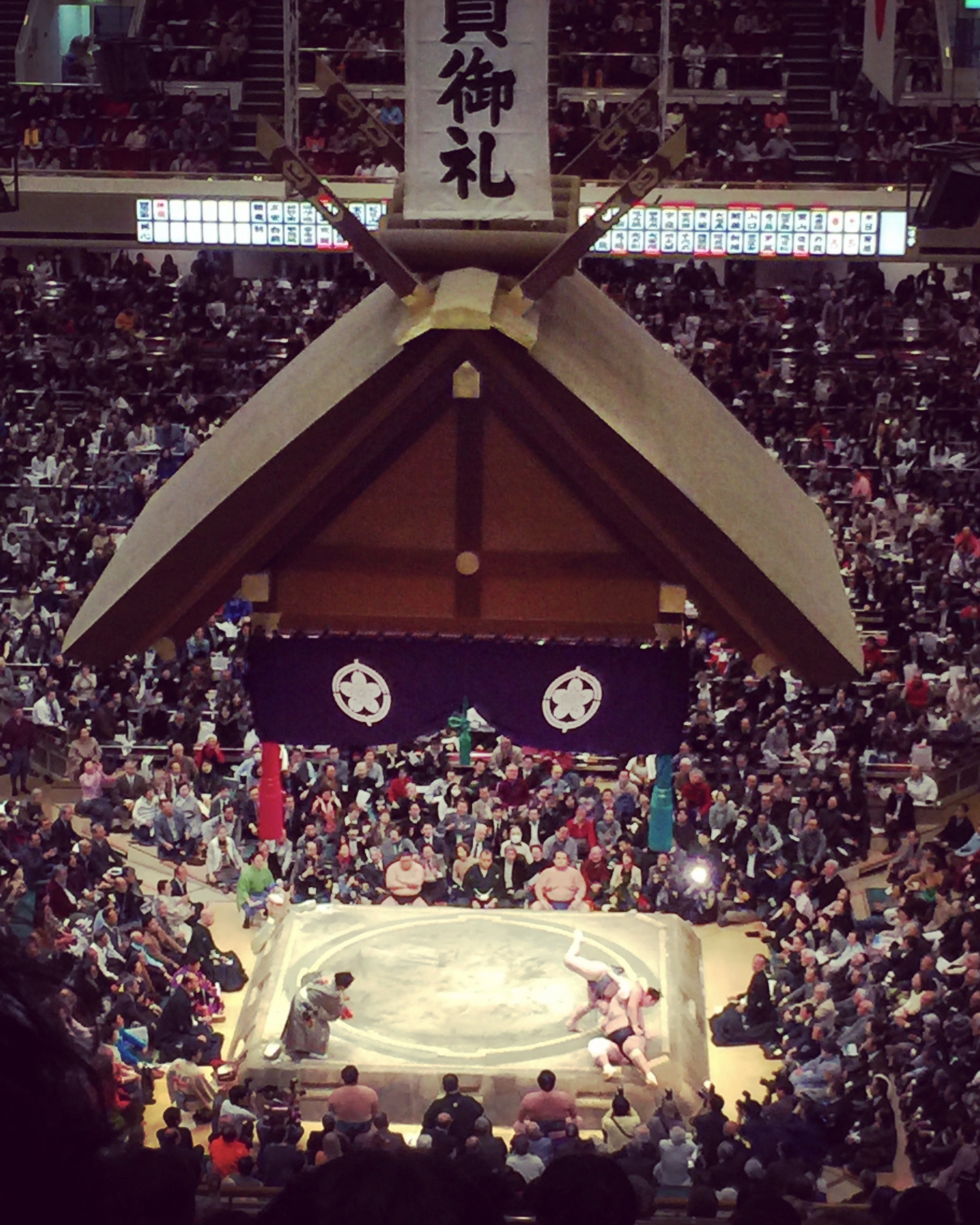 There are not sumo tournaments year around in Japan, so if you are into Sumo, like we are, make sure to check when the games are. We absolutely love the whole setting of the sport of sumo. And the referees has the best outfits ever, which they change between each match so these sumo games are virtual fashion shows and we love it!
This might be our favorite place of all in Tokyo. Tokyu Hands is an entire building filled with absolutely everything from DIY things, to plants, to suitcases, to books, to food... Here we have found things we have never seen anywhere else before. Go check it out!