Cinco de Mayo Friendly Bag
Hosting a party shouldn't be too hard. But some preparations are necessary, such as buying the food and drinks. Follow our Net Bag on a shopping trip, in preparation for a Cinco de Mayo celebration.
Used here at the farmers market for buying all ingredients necessary for a Cinco de Mayo celebration (read lemon, lime and coronas). The sombreros and piñatas we carried i our hands.
The Net bag, folds up into a small, convenient pouch making it easy to always carry with you. It is great for your city trip, grocery shopping or even at the beach - because no sand gathers in the bottom of a net bag.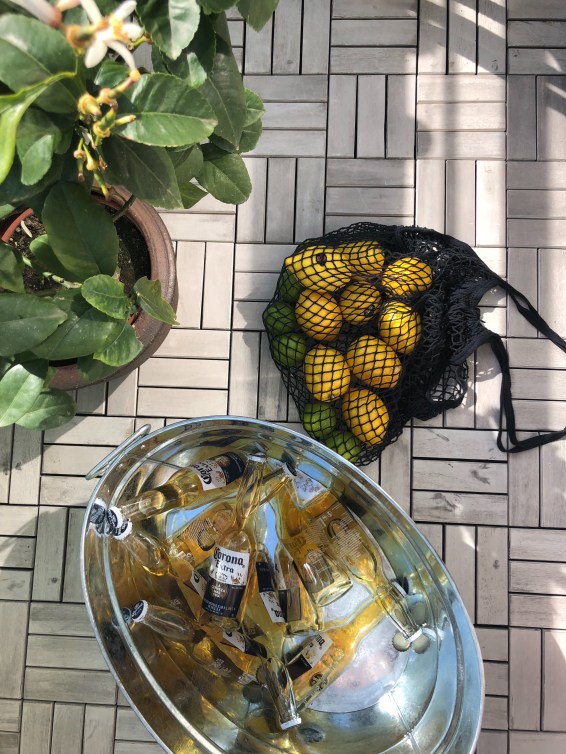 Mix corn, mayo, sour cream and lime juice with chili powder, salt & pepper.
Add cheese (don't be shy) and cilantro and you are ready to go!
Another great pro of the net bag is that you can display all those nice things you otherwise keep hidden in you bag.