Weekend Getaway
No matter if it is a long trip or just a short weekend getaway, you will need to pack a bag. We at Bag-all are sharing our favorite ways to pack and how you can organize a carry on suitcase for a weekend trip with a few easy steps:
First of all, how many of us haven't forgotten a lot of things that we find essential for our trip when we arrive at our destination? Start with creating a packing list of items that are necessary for you. Check the list off while you packing, it makes it so much easier and you won't forget anything.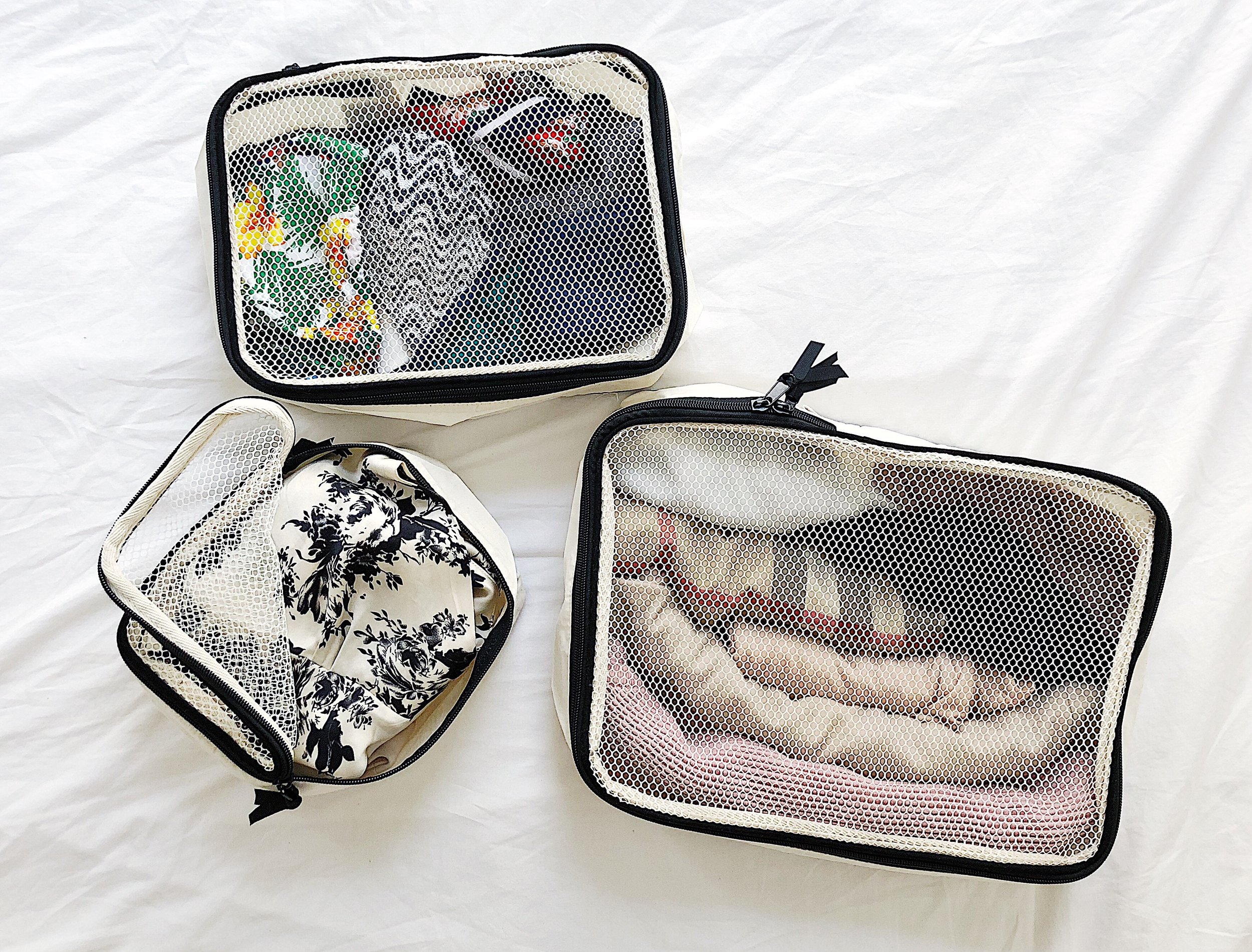 Use packing cubes! By using packing cubes you will get a better overview of where your items are. It will make you feel much more organized and great for socks, underwear, and swimsuits for example. Another great tip is to roll your clothes instead of folding. That way you can fit more things in your suitcase and cubes, and your clothes will not get wrinkled. Don't forget that you also can monogram the cubes with either a name or what you planning on pack in them.
Are you also one of those who doesn't bring jewelry on weekend trips but regret it soon as you arrive? Our smart and stylish jewelry case will change that! The case has space for seven pair of errings, rings, necklaces, and bracelets. It doesn't require much space and it will save you lots of time looking for that second earring.
Prepare a health kit! We never now when we need it. Pack a few cotton sticks, band aids, aleo vera, and pain relief so you are ready when you need it.
What is better to bring to the beach than a beach pouch with two pockets. While you are by the pool or walking on the beach, leave your phone, sunglasses, and earphones in the pouch for protection. You can leave the pool or beach area without a mess, the case is lined inside so you easily can carry your wet swimsuit.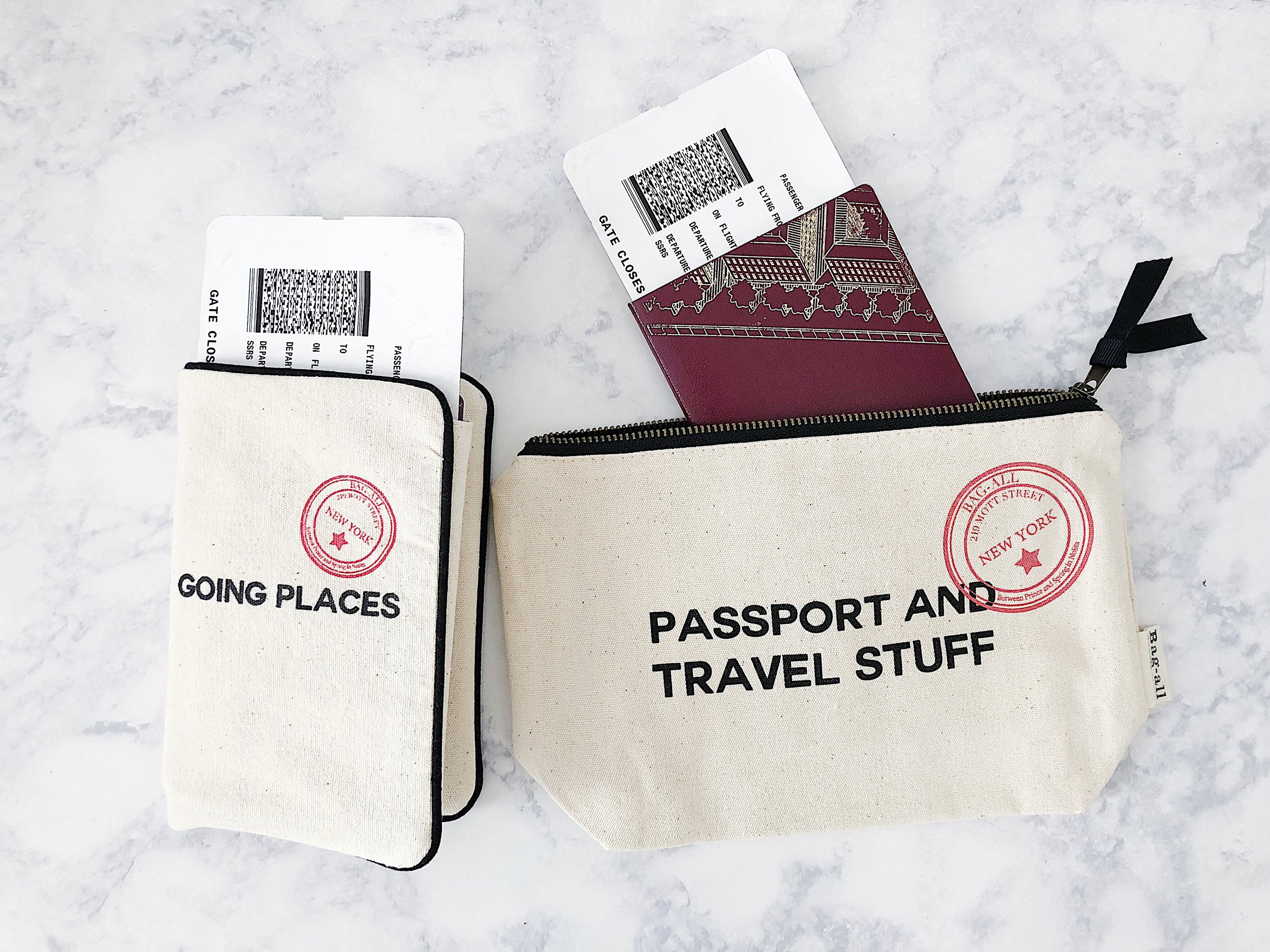 Passport case or holder. Airports can be stressful, so one of our greatest tip is to use either a passport case or a holder to keep your passport and boarding pass together, especially if you traveling as a family.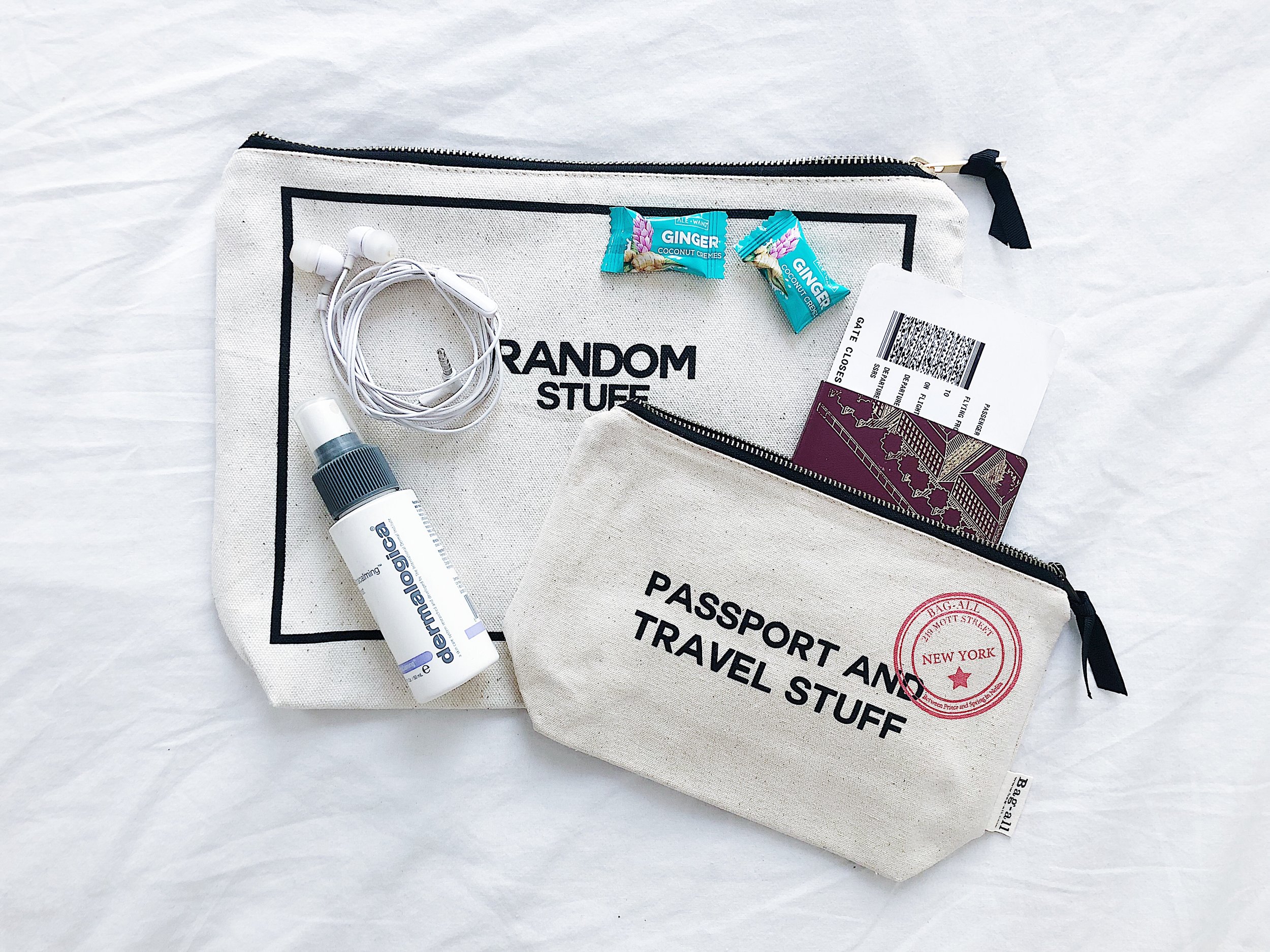 We all have our personal essentials that we want to have next to us while we are seated on the airplane. To have a larger case with a zipper in your purse or briefcase is going to make it so much easier for you. Prepare this before you go and you can easily take it out while you are seated.