Malin a true World Traveler
Everyone - please meet Bag-all friend Malin Stenborg. Malin has traveled several laps around the globe. Get her best travel tips on packing and favorite places!
"Malin, who are you?"
"A lover of travel and experiences! An creative producer for fashion photographers, stylists, casting agents and creatives. I have worked in the business of fashion for 25 years and work with clients like; Vogue, H&M, Burberry, Victoria Beckham, Anya Hindmarch, Another Magazine, Erdem etc.
I have always loved traveling. I moved to London when I was 20 for 3 years and after that 7 years in New York, then back home. BUT soon I will be off on to new adventures!
Last year I travelled quite a bit around the world on my own. Its hard but also fantastic. Sometimes you feel
lonely but then at other times you meet so many amazing people and see such stunning nature!
Favorite quote:
"You travel a lot, what are your three favorite destinations and why?"
Tricky question. I love so many places for different reasons!
1. New York - The city that never sleeps and constantly gives you inspiration!!
2. The Philippines - I was recently there for the first time, and the people and nature was absolutely stunning! I cant wait to go back and explore more of the islands.
3. Australia - the lifestyle, the people, the beaches, the nature….
"Your best packing tips?"
"Pack light! I am sooo bad at it myself, but getting better.
I put everything flat in my bag and in old dry cleaning bags on hangers, it keeps everything wrinkle free!
Put all your socks in your shoes, keeps the shape of the shoe good and you save space. Same with any handbags you put in your luggage.
And don't forget the Wet bag from Bag all! Love that bag for my wet bikinis!"
"The three best cafes in the world?"
- Cafe Gitane in NYC, cause I went there every Sunday when I lived there.
- Saturnus in Stockholm, have the biggest and best cinnamon buns in the world!
- The coffee or tea you have when you are on a boat somewhere in the Philippine archipelago!

"The three best restaurants in the world?"
-Indochine in NYC - its an institution with the best atmosphere and people hanging out. During fashion week its full of cool people and parties!
- PA&CO, in Stockholm, you can not miss the best dessert in the word called a GINO.
- The Slow in Bali, Canggu, have some really amazing food, and a very nice place to hang out.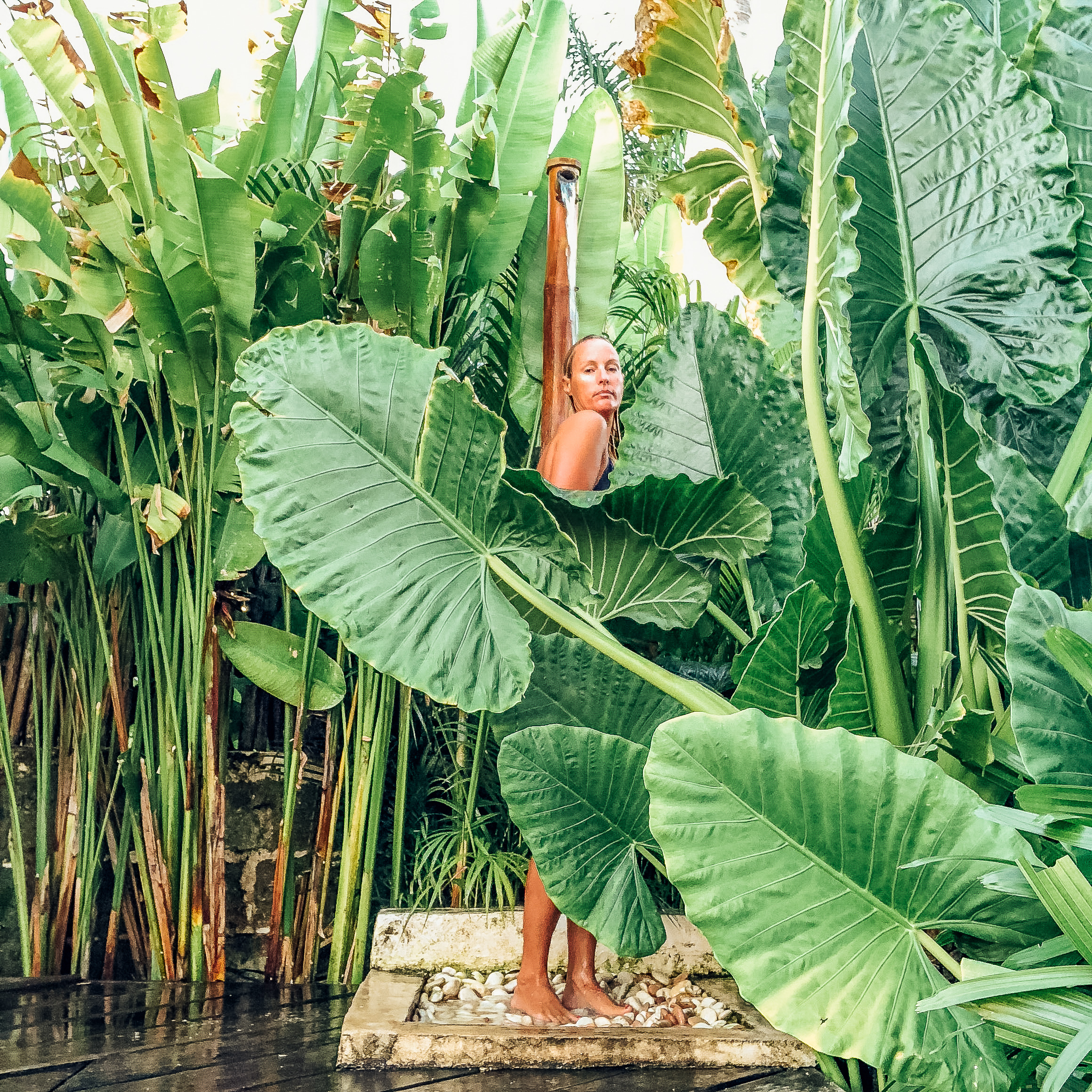 Not all those who wander are lost
"Places not to miss?"
- The Philippines. Go now before it gets to exploited. Siargao Island is going to explode soon!
- Do a Safari, anywhere in Afrika. It is such an amazing feeling to feel so small next to the beautiful and powerful animals.
- India. Either you love it or hate it, but you have to go! Travel north to south, it is like 2 different countries in one.
- New York, cause you just have to.
- Bolivia. Its very spiritual, and beautiful, people are so kind. Go to Salar de Uyuni and stay in a salt hotel! And experience the mystical Lake titicaca!!
"Places on your bucket list?"
"ALOT! But a few:"
- Tokyo/Japan
- Colombia
- New Zealand
- Chile
- Marrakesh
"Favorite travel companion?"
- My best friend Vivianne, we argue all the time, but love each other.
- My mother, pretty darn cool, she loves jumping out of planes and would easily dive with sharks, I kid you not!
"Anything else you would like to recommend?"
-Challenge yourself. Go to places not necessarily on the "tourist" map. TALK TO PEOPLE/STRANGERS!
Even ask some travellers you follow on IG of places you want to go to. There are some good communities out there!
I ended up doing the TAO experience in the Philippines only cause I became friends
with this girl meet in Lombok/Bali. That experience was one of the best I have done in my life!
***
Where can we follow you?
My travels are on @malins_darlings
Personal @malin_m_stenborg
"Thank you so much for sharing Malin! You are awesome!
xox Bag-all"